Bruce Jenner Reassignment Surgery
Yozshurn
/
Caitlyn Jenner has undergone a physical milestone in her transition.
In her new memoir, The Secrets of My Life, the gold medal-winning Olympian–who confirmed her transition from male to female and revealed her new identity as Caitlyn in June 2015–says that she underwent gender reassignment surgery in January 2017, PEOPLE has confirmed.
"The surgery was a success, and I feel not only wonderful but liberated," she writes in the memoir, according to RadarOnline, calling the decision to undergo the surgery "complex."
Jenner says she decided to be open about the surgery in order to stop the questions and inquiries about when — or if — she would have it done.
"I am telling you because I believe in candor," she says. "So all of you can stop staring. You want to know, so now you know. Which is why this is the first time, and the last time, I will ever speak of it."
RELATED VIDEO: Caitlyn Jenner Considered Sex Change in 1985, Ex-Wife Linda Thompson Reveals
"I just want to have all the right parts. I am also tired of tucking the damn thing in all the time."
"Gender confirmation surgery is something I think anybody in my position, or the girls' position, of course you look into," Jenner previously said of undergoing the surgery on a 2016 episode of I Am Cait. "For me, I have no idea what the future holds."
In October 2016, Jenner legally changed her name to Caitlyn Marie and her gender to female.
The Secrets of My Life is available April 25.
EVERY WEEKDAY MORNING, DailyEdge.ie rounds up the best of the day's celebrity dirt from the top to the very bottom.
Louis Tomlinson of One Direction fame is NOT happy with the Coachella line-up.
Taking to Twitter, the singer complained about the lack of bands, saying:
Just seen the Coachella line up .... Where the fuck are all the bands !? It's a festival !?

— Louis Tomlinson (@Louis_Tomlinson) January 3, 2018
Source: Louis Tomlinson/Twitter
Stress.
Presumably, One Direction's reunion invite got lost in the post. Christmas rush and all. (Twitter)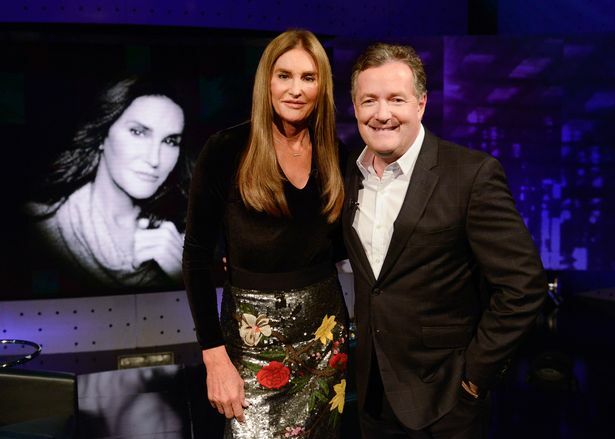 Caitlyn Jenner has opened up about her gender reassignment surgery, and how she kept it a secret from the family she once lived with for 23 years.
The former Olympian, formerly known as Bruce, was married to Kardashian matriarch Kris Jenner for 23 years before the pair split, and they had two children Kendall and Kylie together.
Speaking in a candid new interview as part of Piers Morgan's Life Stories, Caitlyn admitted that when she sent a copy of her memoir 'The Secrets Of My Life' to Kim Kardashian before publication, it did not include the last few pages in which she "talked about gender confirmation."
Piers asked, "They didn't know that you had actually had the surgery?", and Caitlyn replied, "No, I didn't tell anybody. Why? It's none of their business."
Despite this, the 68-year old said her estrangement from her ex-wife and stepchildren hurts.
"It's not even a problem, I just don't communicate with them like I used to. Well, it hurts but it's not the end of the world. Fortunately I have a lot of children." (Goss.ie)
Harry Styles has taken rumoured girlfriend Camilla Rowe home to meet his family.
The musician, 23, is thought to have been seeing the model – who has posed for the likes of Victoria's Secret – since the summer; and has now seemingly taken things to the next stage.
Over the festive season, Harry supposedly brought Camille, 27, home to meet his parents and sister, Gemma.
You know it's legit if she's meeting the mammy, anyway.
A source told The Sun: "Camille's come along at exactly the right point in Harry's life. He's had plenty of fun but seems to be content hanging out with her. They get on great.
She's laid back and cool, plus she's been really supportive of his career. The relationship is still fairly relaxed, he's hardly at the stage where they see each other every day.
"But Camille has also bonded with his sister Gemma and best pal Lou Teasdale, which is hugely important to Harry."
I guess if you wanna be Harry's lover, you gotta get with his friends. (Daily Mail)
 And the rest of the day's dirt…
Khloe Kardashian has confirmed she is six months along in her pregnancy with Tristan Thompson. (Heatworld)
Jade from Little Mix bought her mam a car which she was very shocked about. (Mirror Online)
Love Island's Chris and Olivia are 'definitely still together', thank you very much. (The Sun)
Ant McPartlin's wife Lisa is apparently 'struggling to accept their marriage is over'.  (Heatworld)